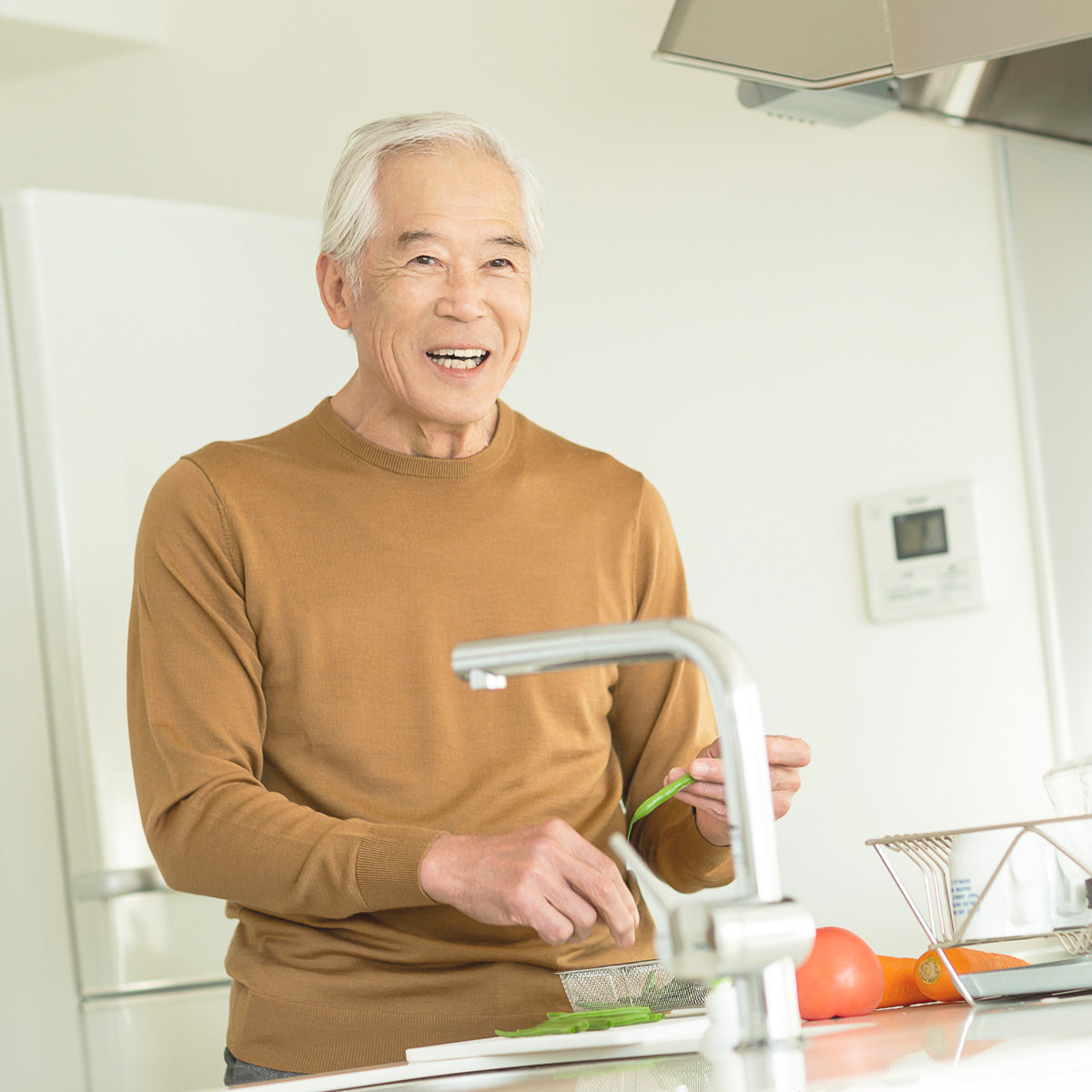 Because I want to see your eyes light up all the time.
A quality knife for Dad who is growing more and more interested in cooking.

Over the years, my tough and robust Dad commuted in a over-crowded train every single day, worked his tail off in his sweaty dress shirt on scorching days, and took us to fun places on the weekends.

Rather than him having to watch TV to kill time after retirement, I want to see him actively have fun in the kitchen and excitedly ask me how his food tastes. To send my heartfelt appreciation and encourage him to pursue his hobby, the Heart Knife would be a great choice of gift from everyone in my family.
Related Events
Father's Day
Birthday
Labor Thanksgiving Day
Retirement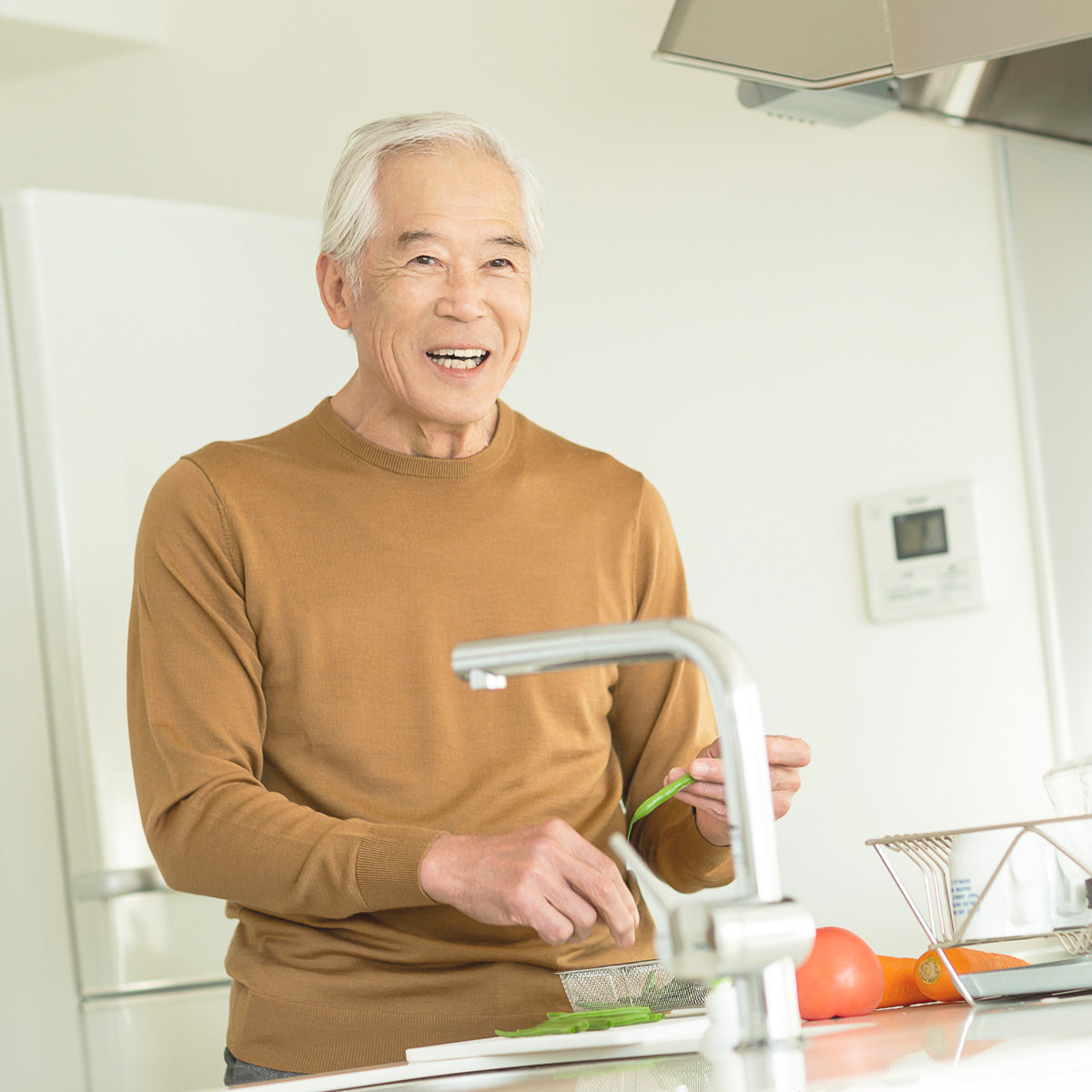 Customize Set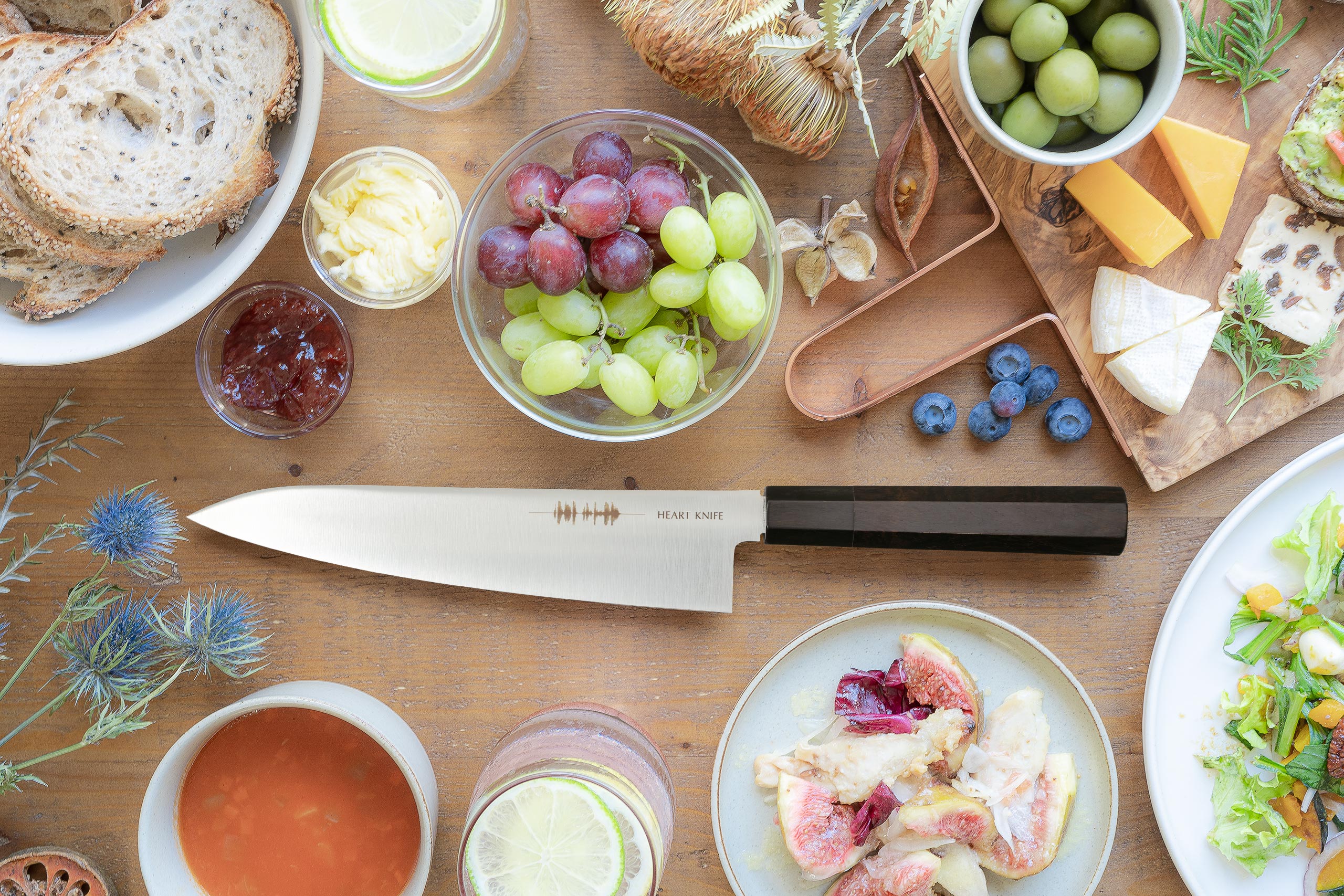 TypeGyuto knife
The "Gyuto" features a long blade that is convenient for cutting sizable ingredients such as large chunks of meat or cabbage. This knife is recommended for experienced cooks.
The sharp edge of the blade is optimal for performing intricate work including removing meat gristle, as well as cleaning and filleting fish.
BladeSilver
This blade is made of AUS-8 steel, which features excellent rust resistance and long-lasting sharpness.
The degree of hardness is not excessively high and therefore, the blade is also easy to sharpen. It is perfect for use at home and is easy to maintain for beginners as well.
HandleEbony
It is said to be the highest-quality lumber in the world, and is used in high-end furniture as well as musical instruments. Its elegant appearance and indefinite durability are highly appreciated by a great number of chefs. It is a recommended selection for a formal gift.