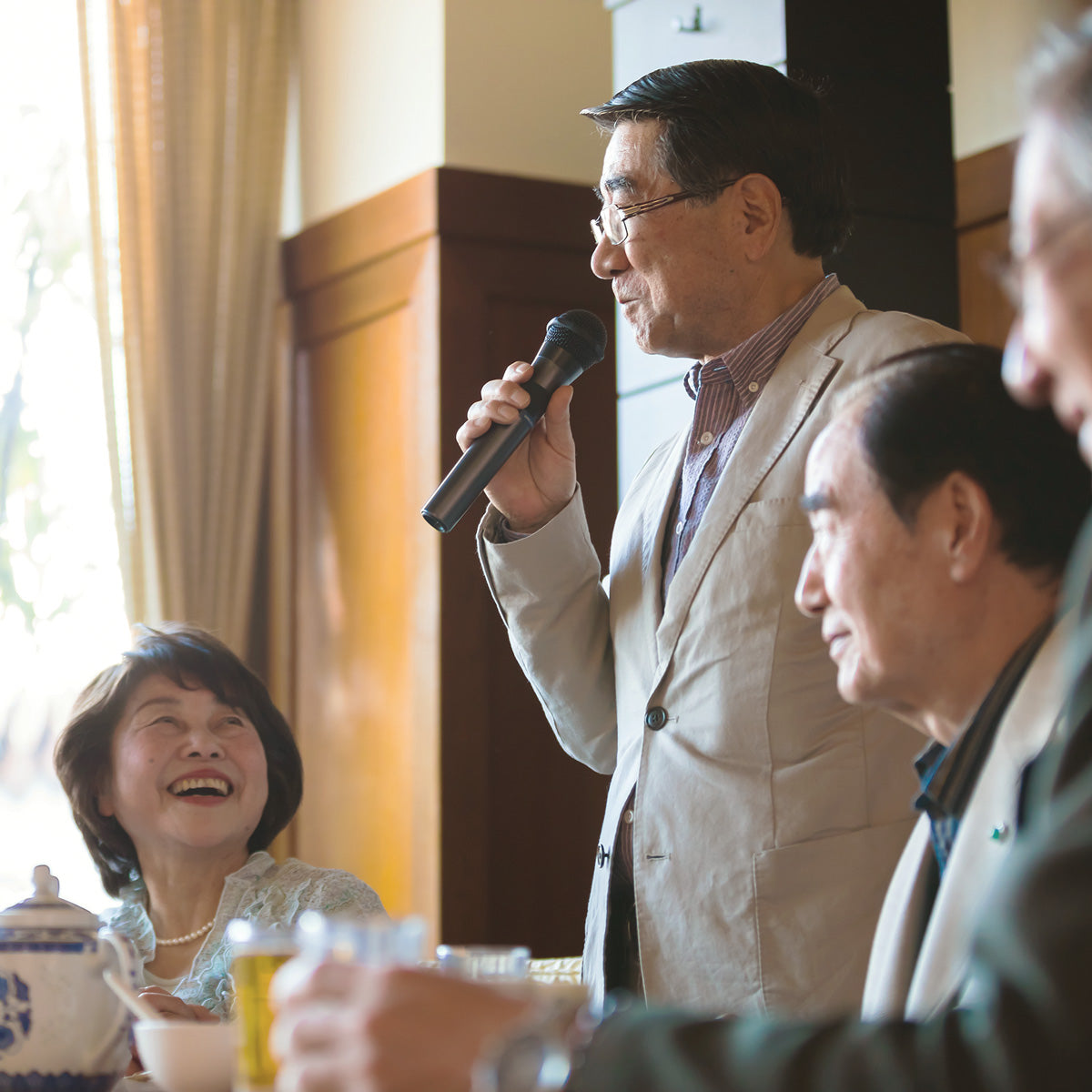 With overflowing feelings of appreciation.
To someone who has taken care of you for a long time, the Heart Knife will make a heartfelt gift that expresses all of your gratitude.

A reliable mentor from old days who continued to support you.
A teacher who guided you when you lost your way in life.
A regular customer who visited your shop for many years since its launch.
They may not be your biological family, but have helped you as much as a family would.

For your special person's milestone celebration, the Heard Knife will send your sincere gratitude to greater degree than you can put into words.
Related Events
Retirement
Milestone birthday
Getting a new job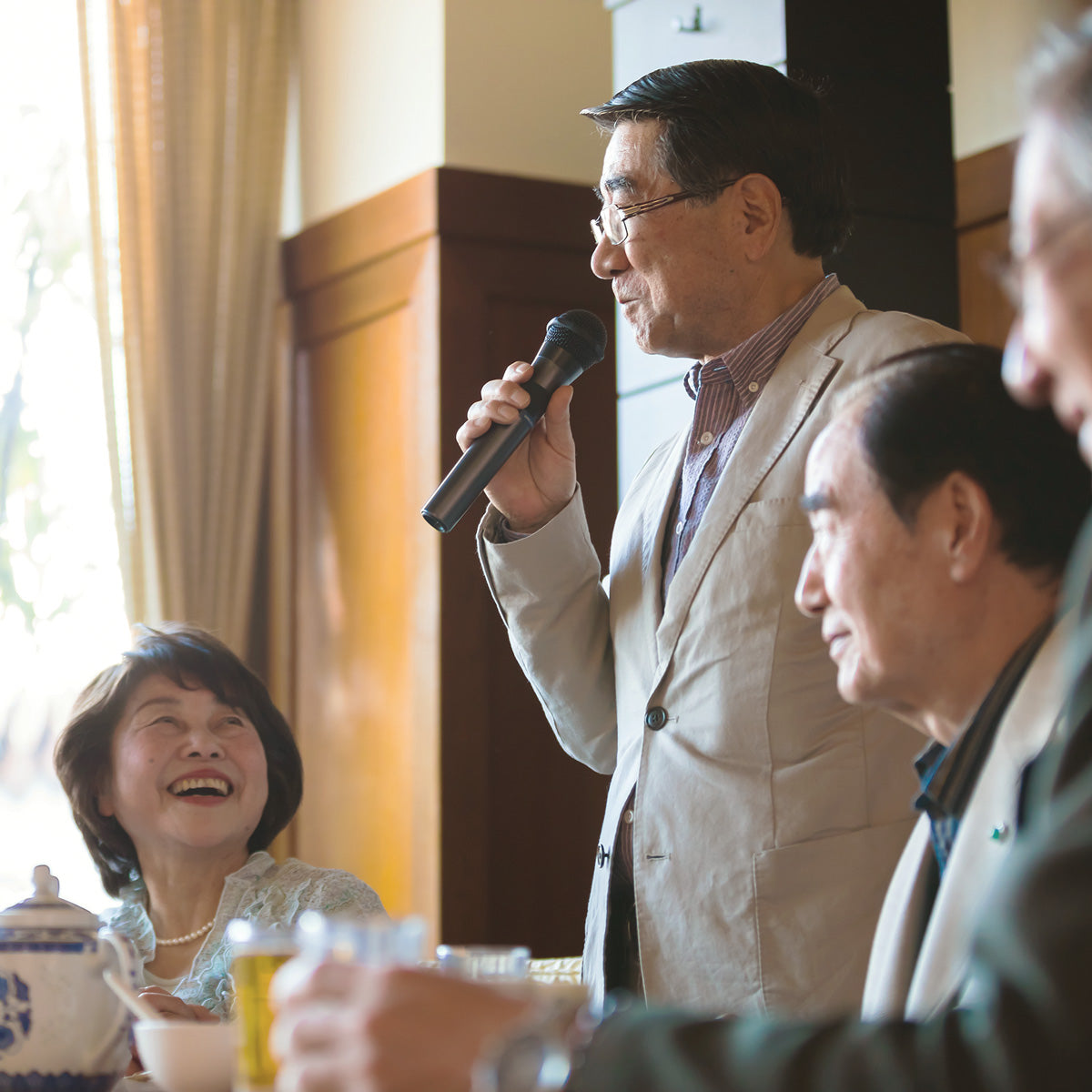 Customize Set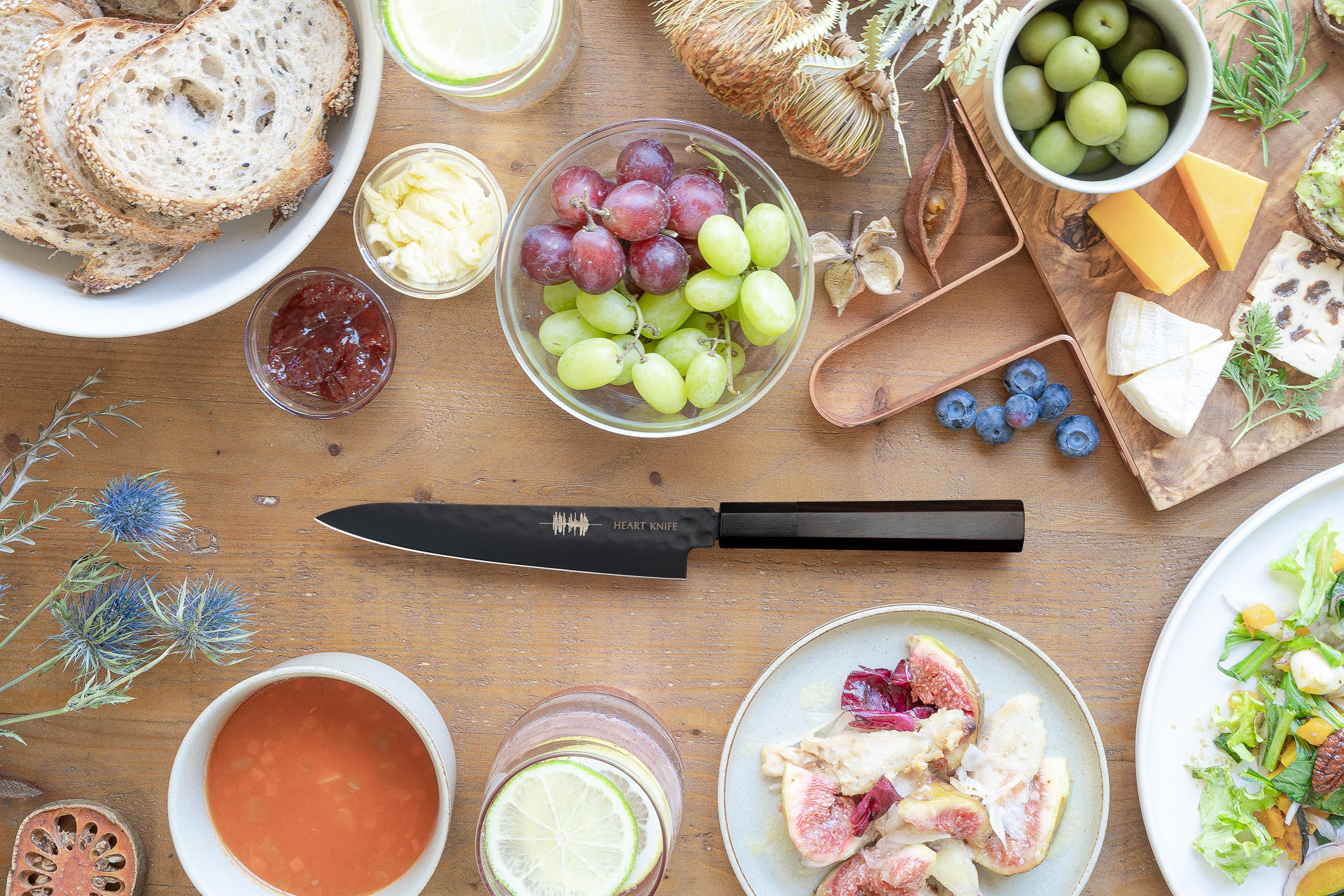 TypePetty knife
The petty knife is useful for chopping small vegetables as well as peeling fruit, and is highly controllable. This small and light knife is easier to handle for people of any age / gender, and even for those with weaker grip strength.
BladeBlack
Our V-10 steel blade is finished with iconic hammer marks and fluorine processing. This is the secret of the amazing rust and stain resistance of our blade.
Thanks to this finishing, ingredients rarely stick to the blade and it causes far less inconvenience in that sense.
HandleEbony
It is said to be the highest-quality lumber in the world, and is used in high-end furniture as well as musical instruments. Its elegant appearance and indefinite durability are highly appreciated by a great number of chefs. It is a recommended selection for a formal gift.